Not to brag... BUT WE WON AN AWARD!!!!
01/30/2013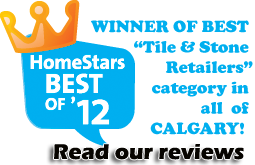 Larger selection both in-store and online
11/26/2012
Please see the newly updated Ceramics & Granite categories. Also see the Porcelain which is being updated daily!
09/12/2012
Newly added are the Mosaic and Stone categories online. We hope you will find what you've been looking for! Please remember we are always updating our site with new additions, so check back soon..
Also, come in to our shop today to view the larger volume of tiles available for selection. Pay us a visit before you pay retail!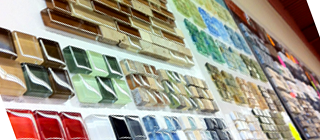 Tiles4Less Ltd. launches online site
07/13/2012
We are happy to announce the grand opening of our online gallery. Every tile we carry in our shop will be displayed online for your viewing convenience.
Always be sure to check back frequently to view new items!