Tiles4less Calgary Contact
Tiles4less strives to offer the best service at the lowest prices on tiles in Calgary. Rock bottom prices on porcelain, ceramics, mosaic, stone, niches, installation and care products for all your tiling needs.
Our Team: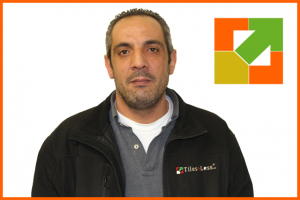 Antoine Alkadri
Owner / Customer Service
antoine@tiles4less.ca
Call: (403) 460-9899
#629 28th St. NE, Calgary, AB T2A 4L6
If you have any questions or comments, please feel free to email us at any time. We are more than happy to assist you!
Tiles4less are importers/suppliers of high quality guaranteed products. We carry a wide variety of tiles which include Ceramics, Porcelain, Stone, Marble, Mosaic and more. Our selection is always growing, so before you pay retail prices come by and see what we've got in stock. We are sure to please you with the selection we carry!
Tiles4less in Calgary is always striving to provide the highest quality products at the lowest possible price, and that's our guarantee.